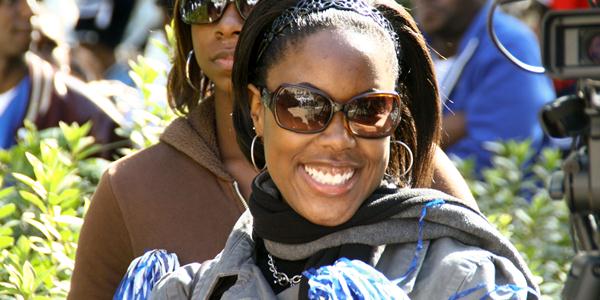 A Sunday at Community Christian Church
Welcome to Dunamis Christian Community Church!
We are all about helping people find their way back to God. If you're new here, we want you to know you're in a safe place to explore what a relationship with God could look like. We'd love to come alongside you and help you on your journey of faith, Power and Prayer in any way we can.
Feel free to browse around our web site and see how you can get plugged in. If you have questions we'd love to answer them for you. And we'd really like the opportunity to get to know you. Just send us an email, introduce yourself and let us know how we can make your experience a good one.
We Believe In
heartfelt, Spirit-filled worship of God
practical application of the Holy Bible
loving fellowship with others
At Dunamis we believe God has called us to encourage people with Christ's message of hope, love deliverance and healing. We place a strong emphasis on reaching out to others. The Bible alone offers real solutions to the challenges people face today and at Dunamis we are committed to helping people find and apply those solutions. We are also committed to training people who desire to minister to the world around them, helping them recognize, maximize and utilize their God-given gifts and talents. We're glad you stopped by and hope that you will become a part of the Dunamis family.
Services
Services are held on Sunday mornings at 10:00AM, and 5:30PM at 4439 Suite 230 Stoneridge Drive Pleasanton CA 94588. We have a "come as you are" atmosphere where everyone is invited to experience the Dunamis Power of God. At DCC you'll experience teaching that focuses on real life and real issues, live music, and as much free coffee as you can drink, though you won't need the caffeine to stay awake during our services! Our services are between 75-90 minutes long, though don't be surprised if they feel a lot shorter (time flies when you're having fun).
Don't worry about wearing your "Sunday best". Feel free to dress in whatever way you're comfortable. Whether it's jeans and t-shirts or your favorite team's jersey, don't worry about getting dressed up, just make sure you get dressed.